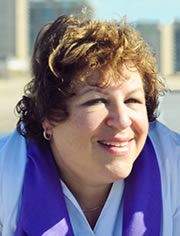 by Jill Magerman
 wedding officiant
 life cycle celebrant
 interfaith minister
 215-808-4996
 jillofficiant4u@gmail.com
"Jill was incredible! We found her later in our wedding planning process... and we are so glad that we did! Not only did she pay careful attention to what my fiancée and I were looking for in a ceremony, but she added in sentimental facets and romantic touches, making it more magical than we could have imagined! Thank you, Jill, for our beautiful and unique ceremony! "
Danielle and Chad

Services
Coaching
• Coaching is a true partnership between a coach and a client (individual, couple, group or organization) designed to assist with discovering and achieving goals in all areas of the client's life. Coaches help to provide clarity, accountability and inspiration so clients can successfully accelerate achievement of their personal and professional goals.
• "Life's Too Short for Uncomfortable Underwear."© I work with highly motivated clients who recognize that they are tired of "uncomfortable underwear" and are ready to make the changes they want for a magnificent life. In addition I have developed a coaching program for those entering a new stage in life or are experiencing a milestone life cycle event. Meaningful Moments Coaching is a program within atrio Professional Life Coaches.
• Meaningful Moments Coaching is designed as a six session coaching program.
Goals of Coaching for Meaningful Life Cycle Stages and Events:
• Discover and connect to true meaning of event
• Identify personal values
• Learn and integrate values based decision making (VBDM)
• Empowerment
• Encourage self expression
• Decrease stress
• Manage family pressures
Find me on facebook!