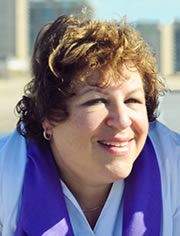 by Jill Magerman
 wedding officiant
 life cycle celebrant
 interfaith minister
 215-808-4996
 jillofficiant4u@gmail.com
"Jill was incredible! We found her later in our wedding planning process... and we are so glad that we did! Not only did she pay careful attention to what my fiancée and I were looking for in a ceremony, but she added in sentimental facets and romantic touches, making it more magical than we could have imagined! Thank you, Jill, for our beautiful and unique ceremony! "
Danielle and Chad

Services
The Process
This is where my talents and enjoyment of creating your ceremony starts. I take the stress out of developing a meaningful, memorable ceremony, using your valuable input along the entire process.
Getting Started –
• We meet in person or over the phone for a no-obligation consultation to discuss your dreams for your ceremony
• As we get aquainted, I am learning about you as a couple, and you get to see if we are a good fit. This is a very personal decision and it is important that you are comfortable with me and this process
• To secure your date, you return a signed contract along with a 50% non-refundable deposit. The cash balance is due before the ceremony.
Writing the Ceremony-
• Once you each complete a questionnaire I begin the writing process of telling your love story.
• We discuss what rituals, cultural elements, family recognitions, readings, remembrances, music and many other aspects of your ceremony that you might want to consider.
• I have extensive resources and I research any part of your ceremony for which you want to include that I may not already have information.
• Once a first draft is complete, we begin the process of editing so that the ceremony is the most beautiful reflection of who you are and the spirit you want to convey at your wedding.
• The entire process is one of collaboration without the pressure on you. We have an unlimited exchange of ideas through email and phone conversations to be certain that we get it right.
• You always have approval on the final draft.
Presenting your Ceremony –
• I attend to all the details of your ceremony. I coordinate with any of your vendors to insure the smooth and successful outcome of your ceremony.
• If a rehearsal is desired, I am there to facilitate a fun and productive run- through.
• The delivery of your ceremony is done with my undivided attention with a genuine desire for you and your guests to have a meaningful and memorable experience.
Find me on facebook!