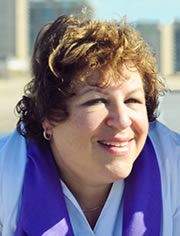 by Jill Magerman
 wedding officiant
 life cycle celebrant
 interfaith minister
 215-808-4996
 jillofficiant4u@gmail.com
"Jill was incredible! We found her later in our wedding planning process... and we are so glad that we did! Not only did she pay careful attention to what my fiancée and I were looking for in a ceremony, but she added in sentimental facets and romantic touches, making it more magical than we could have imagined! Thank you, Jill, for our beautiful and unique ceremony! "
Danielle and Chad

Services
Milestone Life Events
Baby Blessings
Coming of Age
House Blessings
Empty Nester
Divorce
Retirement
Special Birthday
Funeral/memorial
Many treasured memories center around family rituals. Rituals help us identify who we are both as individuals and as a family; they help us make life cycle transitions.
All over the world people celebrate through ceremony, with many ceremonies having cultural or religious significance. Ceremonies are filled with ritual. A ceremony allows us to acknowledge a transition or a rite of passage – a new beginning or sometimes, as a conclusion to an event in our lives.
All ceremonies created for these milestone events are given personalized attention. Using my wildly creative mind and endless resources, I create a meaningful ceremony for you. When ever possible I meet with you to discuss your vision for the ceremony that will mark this special occasion. You always have final approval of the ceremony.
Find me on facebook!